Events by cloud counselage pvt. ltd.
REGISTER FOR OUR UPCOMING EVENT(s)
A detailed list of our upcoming events. Please register by clicking on the register now button of the respective event.
ABOUT THE SPEAKER
Aarya Bodhankar is a research degree-student working in Quantum Computing, with an avid interest in promising fields like Artificial Intelligence. He has conducted and volunteered for ML workshops and led teams on academic and internship levels for AI projects on various platforms
For this webinar, he will be illuminating us with his valuable insights into "Harnessing Artificial Intelligence" which will be followed up with a Q&A for our IAC-Cloud Counselage Professional Community (IAC-CCPC) members.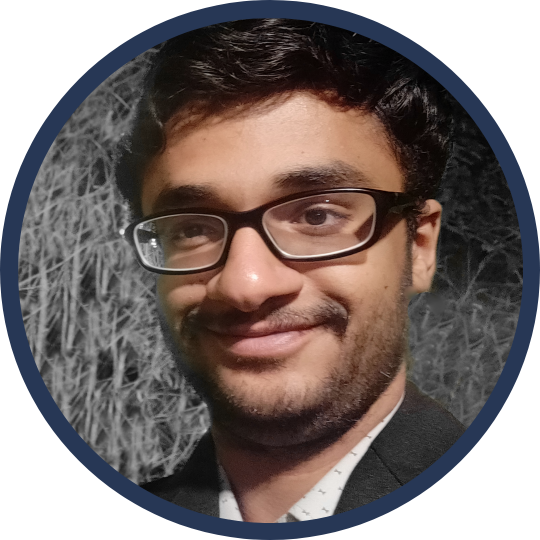 Events
THAT WE participated & ORGANIsed
Our Founder and Co-Founder participated in the Annual Conference at Vigyan Bhawan, New Delhi,  organised by ASSOCHAM in the presence of Honourable Prime Minister Narendra Modi
Contributing to the Centre of Excellence for Employability Enhancement in the presence of Honourable Chief Minister of the State of Goa 
Our Technical and Management Interns at Intel Data- Centric Innovation Summit at Taj lands to understand the industry trends
Inducted 1000+ Technical Student across Maharashtra through our 'Internship Program' to give the interns exposure, experience and empowerment for a winning IT Career
Our Management Intern with the Honourable Finance Minister of the State of Punjab at the Pre-Summit Interaction
Industrial Visit for the students of VIT, Mumbai to give first hand experience of working in a 'Born in Cloud' Company
Interactive Session with the Secretary of DIPP, GoI organised by CII
Cloud Counselage organised the  Industry - Academic Connect' at our Vikhroli office
Our Technical Team at Red Hat Forum at Grand Hyatt
Group Discussion Session with Shortlisted Candidates for Internship 
Cloud Counselage Delivered Virtual Pre-Internship Talk for more than 60 Students from Baramati
Workshop for MBA students in Mumbai University to guide them to develop their career vision and learn new ways of working